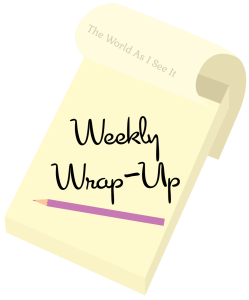 It is time for another weekly wrap-up.  I can't believe that the year is almost half over and it is getting closer to the time when it will snow but college football starts next week so that is always a great thing for me.
Counting on a Cowboy by Debra Clopton
Goodbye, Magnolia by Krista Noorman
Next week I have have three book reviews that will go live along with a quote on Monday so be on the lookout for those posts.  Also if there is anything you would like to see here on the blog please let me know.  I am always on the lookout for new things to put here.
I hope everyone has a great weekend and has a great coming week.

Copyright secured by Digiprove © 2015 Margaret Margaret