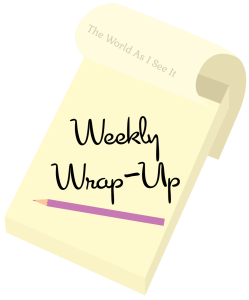 It has been almost a month since the last time I did one of these post so there are going to be quite a few links.  I have had so many reviews going on in the past few weeks that I am not sure how I managed to stay on top of everything and get everything up on time but I did.  I would be lying if I said it was no big deal because those of you who blog and write reviews know much time it takes to write up the reviews and they post the reviews all over the place.  Not to mention I also have to read the books and work a full time day job at the same time.
A Heart's Promise by Colleen Coble
Two Hearts by James Eric Richey
Kevyn Aucoin- Quote Of The Week
Crazy Little Thing Called Love by Beth K. Vogt
Journeys of the Heart: An Anthology by Camille Elliot, Winnie Griggs, and Erica Vetsch
Through Waters Deep by Sarah Sundin
A Heart's Home by Colleen Coble
The Lemoncholy Life Of Annie Aster by Scott Wilbanks
Irish Meadows by Susan Anne Mason
Herbert Read – Quote Of The Week
As Lost as I Get by Lisa Nicholas
Mind Over Bullies by D.K. Smith
No Poverty Between The Sheets by Pauline Kiely
The Ones We Trust by Kimberly Belle
Those are all of the posts from the past few weeks.  I didn't included ones that were for a giveaway because the giveaway is closed but rest of them are here.  I hope that you have all had a great few weeks and I will see you here next week.

Copyright secured by Digiprove © 2015 Margaret Margaret