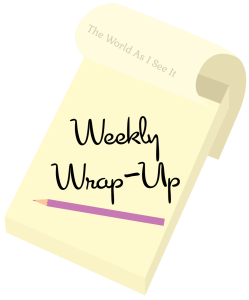 Another week has past and it is time for another wrap-up post.  I had two book reviews go live this week and I also had an update post that went up yesterday because I had an appointment with my neurologist on Monday afternoon.
David Wilkerson-Quote Of The Week
Fatal Trauma by Richard L. Mabry, M.D.
Leaving Eva by Jennifer Sivec
Updates: Doctors Appointment, Multiple Sclerosis, and Everything Else
Those are all the posts from this week.  Next week I have a book cover reveal going up on Monday and then I have reviews going up rest of the week.   If there is anything that you would like to see please let me know and I will work on getting that done for you.
How has your week been?

Copyright secured by Digiprove © 2015 Margaret Margaret