As most of you know I am addicted to buying new cases for my iPhone 5.  While I was on the search for new fun cases I came across this cool new subscription service called "Phone Case Of The Month".  You will get a new case for your phone every month for $10.  I received my first case and I wanted to do a post about it because I love the case and who wouldn't like a new case every month.  Here is the the case I received for this month: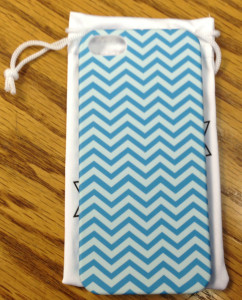 I am really happy with the case I received and I can't wait until next month when I will get another one.  This isn't a pattern I would buy on my own but really have enjoyed it.
What do you guys think?
FTC:I paid for this case with my own money and they have no idea I am doing this review.

Copyright secured by Digiprove © 2013 Margaret Margaret