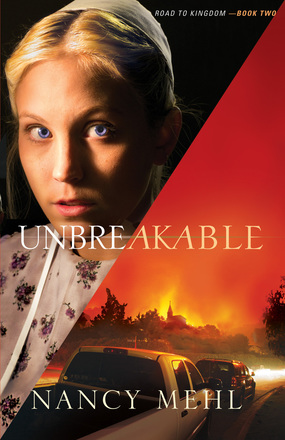 Just like the first book in this series I loved this book. Once I started reading it I finished is super quick and was once again sad that it ended. I wasn't super happy with the ending but I did see that it was going to end up like that. The author does a great job of making you feel like you where there with the characters while everything was going on. I can't wait to read more books in this series because they are great books and I love the characters!
Gentle and unassuming, Hope Kauffman has never been one to question the traditions of her Mennonite upbringing. She quietly helps her father run Kingdom Quilts and has agreed to the betrothal he arranged for her with the devout but shy Ebbie Miller.
Despite the attempts of Hope and other Kingdom residents to maintain the status quo, changes have already begun to stir in the small Mennonite town. The handsome and charismatic Jonathon Wiese is the leader of the move to reform, while Ebbie insists Kingdom must remain true to its foundation. When Hope's safety is threatened by a mysterious outsider, she can't help but question what she's always been taught about the Mennonite tradition of nonviolence.
As it swiftly becomes apparent the threat Hope faced is only the beginning, the town that's always stood so strong finds itself divided. With tensions high and their lives endangered by an unknown enemy, will Hope and the people of Kingdom allow fear and division to break them or will they draw on the strength of the God they serve?

Copyright secured by Digiprove © 2013 Margaret Margaret