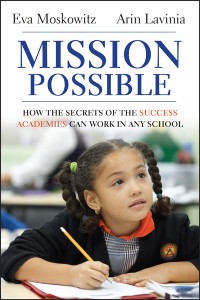 Stagnation, being unable to accomplish one's job at a high level, is one of the greatest sources of low teacher morale.  Why do you think this country treats teaching so differently than it does other professions?
I think this country tends to treat teachers differently than it does other professionals.  I think part of that is because most Americans don't think school is that important.  I know for me school was always my way to get what I wanted in life but recently it seems like kids don't see school as important.  Since children don't see school as important they in turn don't see their teachers as important.  When anyone is at a job that they don't feel appreciated they don't go above and beyond because they don't see the point.  I know that I don't do anything more than what I have to do when I am at a job that doesn't appreciate what I do.
Also it is hard for teachers to keep up their morale when they are underpaid and have way too many kids in a class.  I know when I was first in school classes had about 20 or so students in them and now there are usually 30+ students.  I believe that is way too many students for one teacher to handle.  It is so hard for even the great teachers to stretch their limited budgets to cover all the students they are teaching.
I received the book pictured at top of this post called Mission Possible: How The Secrets Of T he Success Academies Can Work In Any School by Eva Moskowitz and Arin Lavinia.  This book all about a charter school in Harlem emerged as one of the top schools in New York.  It shows the steps they made to improve their school as well as teachers morale.  I truly believe that if you raise the expectations of what you expect from your students they will raise up to where you would like them to be.   This book gives great ideas on how to raise expectations and how to improve learning.
I was given a copy to give away.  I know anyone who has school aged children should read this book and see what changes can be made to help their own children and the teachers that are teaching their students.  This giveaway is open to people in the US and it ends 8/14/2012.  The winner will have 48 hours to respond to the email.  If I haven't heard from them I will then pick a new winner.
"I was compensated for this post.  All opinions expressed are my own."


Copyright secured by Digiprove © 2012 Margaret Margaret