I was going to post about how MS has effected my depression and anxiety but you may remember that once a month I have my MS treatment and I had it on Friday afternoon and I have had a rough weekend.  I am usually okay with the treatments and it doesn't phase me at all.  I think this past one was just the perfect storm to make it hard to get going again.  I am going to post a few reviews this week and hopefully I will be back in the swing of things next week!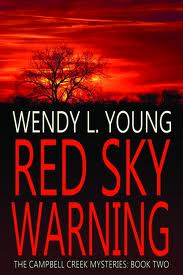 In this fast-paced follow-up to Wendy L. Young's debut novel, Come the Shadows, the mystery deepens…
Will and Laura Harmon are trying to get on with their lives but are left reeling when a vicious hit-and-run sends Laura to the hospital. With all the recent changes in Campbell Creek Will has a long list of suspects – and few leads.
One thing is clear: Someone wants Laura dead and Will has to stop them in time.
But who from Campbell Creek's shadowy past is behind the threats on Laura's life and can Will figure out the mystery before tragedy strikes again?
This the 2nd book in the series and once again I couldn't put it down. She has made her characters so real that I am sad that there is only one more book after this one. She writes in a way that makes my want to keep reading because I have to know how it ends. This is a great book and I know if you like mysteries that you will love this one!

Copyright secured by Digiprove © 2012 Margaret Margaret