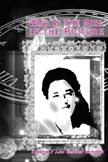 by Kimberly Ann Gehret Herman
Who is the girl in the picture Sam found in Erin's attic? Why does she seem to be playing some sort of sick and tortuous game with Sam and her friends? And who is Lee Stevens? What does he have to do with all of this?
The gang sets out to find the answers and solve the mystery behind the unusual and paranormal happenings that have begun haunting their lives since Sam unearthed a picture of a girl who eerily resembles Erin, but whom no one seems to know. It seems only Erin's parents can provide any clues to the mysterious and frightening occurrences, but now they've disappeared for parts unknown!
Will they return before events escalate to a lethal level? Will the group keep from turning on one another as they race against time to find the solution and return their lives to normal? Delve in to find out, but don't plan on putting this one down until you reach the shattering climax and find out Who Is the Girl in the Picture!
My Review
Let start by saying that I really liked this book.  I am into paranormal things and I love suspense/mystery books.  This book combined all of those areas into one book.  The  authors writing grab me from the beginning and kept me interested through out the whole book.  The story follows 4 friends that have been friends forever trying to figure out who the girl in the picture is that Sam found in the attic at Erin's parents house.  Sam took the picture because she thought that her best friend Erin looked just like the little girl in the picture.  After Sam takes the picture things start to get super weird and tons of crazy stuff is always happening as they are trying to figure out who the girl is and why Erin's parents had a picture of her up in their attic.  There was always something going on and I didn't want to put it down.  The only weird thing with the book was the fact that it just one super long chapter.  I don't know if you could even call it a chapter because there wasn't any other ones.  Other than that I loved the book and would recomend it to anyone who likes thrillers.  If you was interested in buying this book you can go here and pick it up!  If you read this  book please let me know what you thought of it!
  I received a complimentary copy of Who Is The Girl In The Picture  as a member of the  Dorrance Publishing Book Review Team.  Visit dorrancebookstore.com to learn how you can become a member of the Book Review Team.

Copyright secured by Digiprove © 2011 Margaret Margaret