About The Book
They Never Die Quietly tells the story of homicide Detective Sami Rizzo, who is assigned to head a task force investigating serial killings in San Diego. Simon, the highly intelligent, cunning, and deceptively charming villain, redefines the depths of human evil. He believes God has given him absolute authority to purify his unholy victims through a ritual that ends in a grisly crucifixion. Driven by warped religious beliefs and guided by his dead mother, very much alive in his subconscious, Simon abducts "chosen ones" and holds them captive in a Room of Redemption. There, the victims helplessly await their crucifixion. Detective Rizzo urgently yearns to solve the case and gain the respect of her male colleagues, but her obsession to apprehend the killer on her own clouds her thinking. When Simon outsmarts Rizzo and captures her, determined to make her his next victim, she must employ all her resources—both physical and intellectual—to outwit the villain at his own game.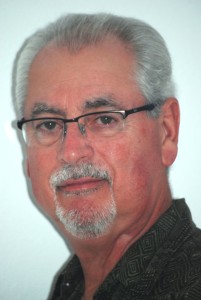 About The Author
Daniel M. Annechino, a former book editor specializing in full-length fiction, wrote his first book, How to Buy the Most Car for the Least Money, in 1992 while working as a General Manager in the automobile business. But his passion had always been fiction, particularly thrillers. He spent two years researching serial killers before finally penning his gripping and memorable debut novel They Never Die Quietly.
​His second book, Resuscitation (Thomas & Mercer 2011), a follow-up to his first novel, hit #1 in Kindle sales in the UK and reached #26 in the USA. He is also the author of I Do Solemnly Swear (Thomas & Mercer 2012) and Hypocrisy. A Piece of You is his fifth novel, the third in the Detective Sami Rizzo series. A native of New York, Annechino now lives in San Diego with his wife, Jennifer. He loves to cook, enjoys a glass of vintage wine, and spends lots of leisure time on the warm beaches of Southern California.
Connect with the author:    Website    Twitter    Facebook
Buy Your Own Copy
Enter To Win
a Rafflecopter giveaway


Copyright secured by Digiprove © 2015 Margaret Margaret