Return To Me by Lynn Austin was different from any other book I have ever read. This wasn't a book that I could read fast it was one that I had to focus on and take my time. This book takes place during 539 BC and it brings part of the Old Testament to life. I really liked the fact that this book gives you a view of what it was like for the people that were living during that time. I think because it takes place so long ago I had a really hard time getting into this story. I think this book would be great for people who know the bible stories and want to get a different view about what it was like for the people who lived in that time.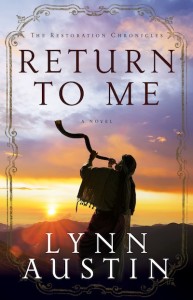 From the Acclaimed Author of Chronicles of the Kings
After decades of exile, the prophesies are coming true—King Cyrus has declared the Jews may return to Jerusalem. Iddo, a priest, is sure this is a sign of God's renewed favor. For too long they've remained in Babylon, and many, including Iddo's sons, are losing the faith that sets them apart. And so only a few choose to leave everything to return—return to their home and their God.
Nothing about their journey to the Promised Land is easy. As hardships mount, even the faithful, like Iddo's beloved wife, Dinah, question the sacrifice of following God's leading. Zechariah, Iddo's oldest grandson, feels torn between his grandfather's ancient beliefs and the family they left behind. But one life-changing encounter with the Holy One gives him insight that will change Zechariah—and history—forever.
Bringing the Old Testament to vibrant life, Return to Metells the compelling story of two men living by faith in the midst of doubt, the women who love them, and the faithful remnant struggling to rebuild their lives in obedience to the God who beckons them home.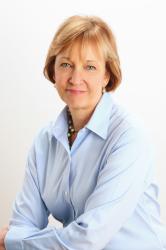 About Lynn Austin
Bestselling author Lynn Austin has sold more than one million copies of her books worldwide. She is an eight-time Christy Award winner for her historical novels, as well as a popular speaker at retreats and conventions. Lynn and her husband have raised three children and live near Chicago.
You can find out more about Lynn at http://www.lynnaustin.org/.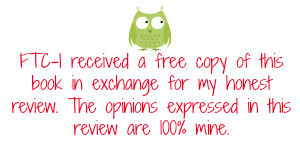 Copyright secured by Digiprove © 2013 Margaret Margaret