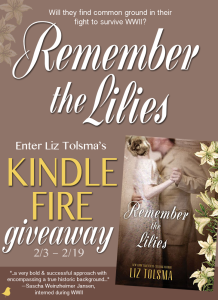 Remember The Lilies by Liz Tolsma was a great book.  This is the third book in the series.  I have read the first two and if you missed my reviews you can click here and here to check them out.  Even though this is the third book in the series you don't have to read the other two in order to know what is going on in this book.  Even though these books are in the same series they don't have over lapping characters so it doesn't really matter if you have read the other books.  This book takes place in the Philippines  during WWII.  As some of you know I love WWII and this is actually the first book I have read that takes place during WWII in the Philippines.  Even though this book is fiction I did learn a few things about the time period and what the war was like there.  I love this authors writing and how she can make me feel like I am their with the characters.  I loved all the characters in this book and was sad when it was done because I always wonder what happened to characters for the rest of their lives even though I know they aren't real people.  If you love historical fiction that takes place during WWII than I know you will love this book.  If you check it out make sure you come back and let me know what you think of it.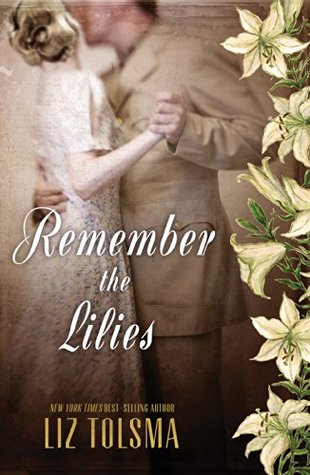 About The Book
Can Irene and Rand stave off starvation until the American troops bring freedom?
Interred by the Japanese, missionary Irene Reynolds comes across a mysterious note while working at the censor's office. She memorizes the parts she must black out and delivers it to wealthy nightclub owner Rand Sterling. Before she knows what's happening, she's drawn into a web of secrets and danger.
Rand Sterling wants nothing more than to reopen his nightclubs once the war ends. But slimy Frank Covey wants his hand in the till—and has news that could threaten Rand's reputation if it became public. More importantly, beautiful and intriguing Irene Reynolds cannot discover this information if he expects to persuade her to become his wife.
When Irene is attacked by a sinister Japanese guard and their secrets are exposed, they must learn the true meaning of forgiveness—if they can stave off starvation until the American troops bring freedom.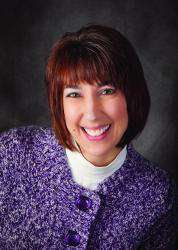 About The Author
New York Times best-selling author Liz Tolsma is the author ofDaisies are Forever, Snow on the Tulips, and the contributing author of A Log Cabin Christmas. When not busy putting words to paper, Liz enjoys reading, walking, working in her large perennial garden, kayaking, and camping. She lives in Wisconsin with her husband and children, all adopted internationally.
Find Liz online: website, Facebook, Twitter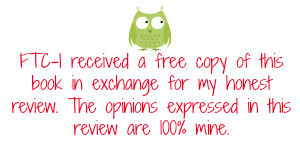 Copyright secured by Digiprove © 2015 Margaret Margaret