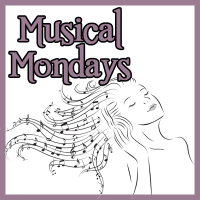 If you would like to play along with this new meme all you have to do is:
Grab the button
Write a post that includes a song and why you like that song
Come back and link up!
The first song for this week is by Rascal Flatts and it is called "I won't go". I heard this song on the radio this week and it made me realize that at times I could use a guy around me to hold me up on days that I am struggling with life.
I also am going to post another song by Rascal Flatts and it is called "Forever". I found this song while I was listening to songs by them on YouTube. This song reminds me of a couple of people that I wish were still in my life but decided that they didn't want to be in my life anymore. It makes me sad that they don't need me around anymore but I do know that everything happens for a reason!
I hope you enjoyed the songs this week!