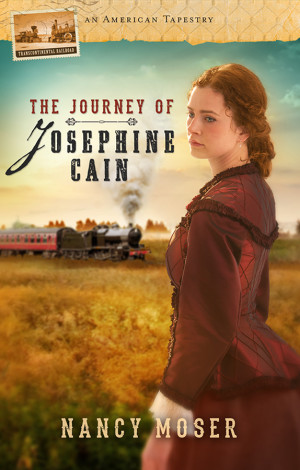 The Journey of Josephine Cain by Nancy Moser was one of the best books I have read in a long time. I read this book from cover to cover in about 6 hours because I really couldn't put this book down. I loved the characters and the authors writing. In this book you get to go along with Josie (Josephine) as she goes and to visit her dad as he works on the Transcontinental Railroad. This book takes place right after the civil war has ended and they are working on the railroad as a way to bring the country together and also give men jobs.
Right before her father leaves to go and work on railroad he brings home a man named Lewis that ends up courting Josie. I have say from the minute Lewis was introduced I couldn't stand him. I am not sure what it was about him but I didn't like him at all. The longer the story went the less and less that I liked him.
Her first trip out to visit her dad she meets Hudson who from the minute they introduced him I hoped that Josie would end up with him. He fought in the civil war with 2 of his brothers. One of the brothers ended up dying and then after the war ended he and his youngest brother went to work on the railroad because they needed to send money home to their parents.
I loved how this story ended and everything about this book. The author does such a good job of making you feel you are right there with the characters. You also understand where the characters are coming from and why they do the things that they do.
About The Journey of Josephine Cain
When a socialite from the nation's capital embarks on a journey to the Wild West, her life is changed forever.
A setting populated by hundreds of laborers, outlaws, and Indians is hardly the place for a wealthy general's daughter. But Josephine Cain is determined to visit her father, who supervises the day-to-day work involved in the grandest ambition of post-Civil War America: the building of the Transcontinental Railroad. Life with the railroad is far from the proper life Josephine is used to, and she faces deadly gunfights, harsh weather, and vigilante uprisings. She is torn between the West and the East; between her privileged upbringing and the challenges of a new frontier; between the pull of the suitable beau her parents approve of and an attraction to a rough but charming Irish railroad worker. But if Josephine is willing, she just might find a new life, a unique purpose . . . and true love.

About Nancy Moser
Nancy Moser is the best-selling author of more than twenty novels. She is a winner and two-time nominee of the Christy Award, and her latest novel was named to Booklist's "Top 10 Romance Novels of 2011." Nancy and her husband have three grown children and three grandchildren, and they live in the Midwest.
Learn more at Nancy at: http://nancymoser.com/.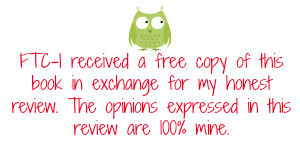 Copyright secured by Digiprove © 2013 Margaret Margaret