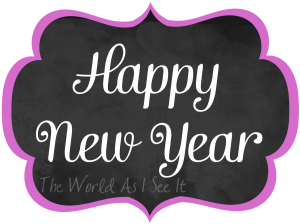 I have never been so ready for the new year to get started as I am this year.  So much has changed and will be changing this year that I can't wait for it all to happen and then be able to find my new routine.  Anyway here are the posts from the past couple of weeks in case you missed any of them.
Thomas Aquinas-Quote Of The Week
MS Tuesday: MRI & Treatment Updates
Breaking Wild by Diane Les Becquets
Cyril Cusack-Quote Of The Week
At Love's Bidding by Regina Jennings
A Piece of You: A Sami Rizzo Thriller by D.M. Annechino
Killer Pursuit by Jeff Gunhus #killerpursuit
Those are all the post's from the past 2 weeks.  I hope I will see you here again next week.  I have tons of reviews that are going to be coming up and other fun things I hoping I will be able to get done in the coming year.  I hope you all have a great new year!

Copyright secured by Digiprove © 2015 Margaret Margaret