I have never gotten into watching the hit NBC show "The Voice" but Chris Mann was a finalist on that show.  I found out about him from one of the blogging networks I belong to and let me just tell you that the moment I listened to the songs on his new album I was hooked.  He has an amazing voice and I am so glad that I heard about him.  You can buy the album either on iTunes or Amazon.  His voice and music just speak to me.  I am amazed that until he was on "The Voice" no one knew who he was.  I love that he has stayed true to who he is and the kind of music he sings.  I read that for awhile he tired to sing pop songs but it never felt right so he just went back to singing classical pop songs.  If you want to preview his music before you buy the album you can listen to 4 of the songs here.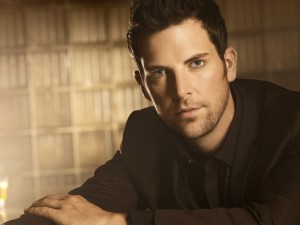 Now that he is has reached one of his life times goals this is what he said about other goals that he wants to reach.
Having realized one lifelong dream, Mann acknowledges there are more dreams still unfulfilled. "I would love to sing on an ancient amphitheater stage somewhere in Europe," he says, "and I've always fantasized about winning a Grammy.  I can't wait to see where this road I've been on for so long leads me next."
Here is where you can find him online:Website, Facebook, Twitter, & YouTube.
"This is a review post from One2One Network. I was provided with a copy of the album and I am eligible for a prize drawing. All opinions stated are my own."

Copyright secured by Digiprove © 2012 Margaret Margaret