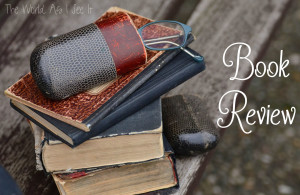 FTC: I received a free copy of this book from Pump Up Your Book in exchange for my honest review. I received no other compensation and the opinions expressed in this review are one hundred percent true and my own.
Ava Moss by Joss Landry was a good book, but it wasn't one of my favorites.  These types of books are my guilty pleasure because for the most part, I won't ever admit to reading most of them but they are great when I want a book that is just a happy go lucky book, and this one fits into the category for me.  I really did enjoy this author writing, and I would be open to reading other books by her in the future.  I  go annoyed by Ava throughout the book but in the end in I always found myself loving her again and again.  If you love reading Christian romance books because they don't ever have any of the gross things in them I would recommend this book to you because it didn't have anything in it that would make anyone uncomfortable.  I would recommend this book to anyone who is looking for a fun chick lit book to read this spring and summer I would recommend this book you.  If you have read it what do you think of it?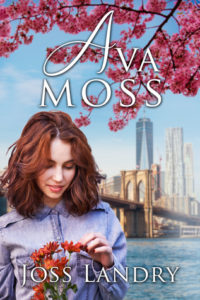 About The Book
In the heart of Manhattan's financial district, during her rise through the entry-level program of a large conglomerate, Ava Moss encounters the salacious Scott Wallace. While Ava considers her boss inscrutable she realizes her heart must remain Scott-free and not fall prey to his charismatic prowess.
Quite by accident Ava overhears computer thieves plotting to steal the firm's investment clients and seize their information. Worried Scott will not believe her story Ava enlists the help of coworkers to catch the culprits. When Scott learns about the attempted fraud, he is angrier with Ava for not having confided in him than in any potential swindle.
Ava, heartbroken by Scott's silence and what she considers his lack of gratitude, attempts to move on to avoid the bleak consequences of unrequited love.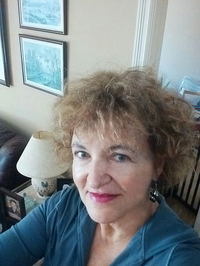 About The Author
Joss has worked as a consultant for more than twenty years, writing copy for marketing firms and assisting start-up companies to launch their business. She recently made the switch from composing copy and promos, to writing fiction and prose. She is developing her style through courses and the support of other writers and is presently working on honing three other novels for publication.
Blessed with four children and six grandchildren, she resides in Edmonton, Alberta with her husband, a staunch supporter, and enjoys spending time biking, rollerblading, playing tennis, and swimming. She loves creating stories as she says they fulfill her need to think outside the box.
With two of my littlest angels. This is what life is all about,
spending time with the little ones.

Copyright secured by Digiprove © 2017 Margaret Margaret