Thanks to Amber I have cute notes today! I had a tutorial up on how to make them and I followed it and this is what I came up with!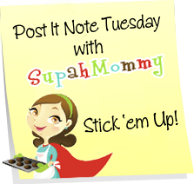 Well that is all for tonight! I ran out of time and I have to get a program for my mac so I can do them again next week!
Have a great Tuesday!